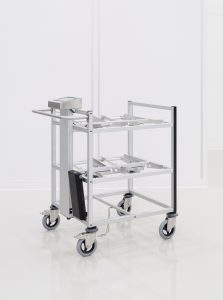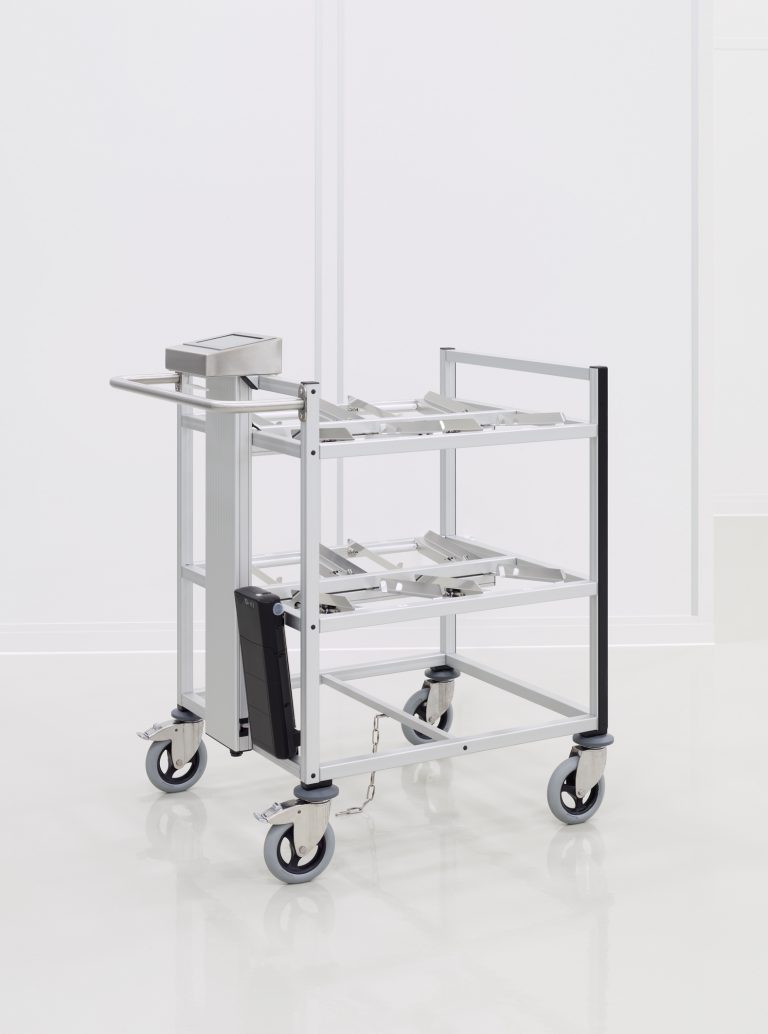 RFID trolley
The personal guided vehicle from Fabmatics is the ideal logistics solution for fab areas where automatic transport is not possible or necessary.
Flexible transport trolley for manual application
The RFID trolley developed by Fabmatics combines a simple, personal guided vehicle (PGV) with secure, fast product identification. The stainless steel transport trolley was especially developed for areas in semiconductor fabs where automated transport is not possible or necessary.The RFID trolley enables the operator to transport up to six wafer lots. Each of the six bins is equipped with an RFID reading device that communicates via WiFi with the host arranged above it. A small display on the trolley handle displays the ID and the destination of the lots being transported to the operator. Customer-specific adjustments are possible at all times.The trolley is a component of the Fabmatics RFID concept: Tracking the production lots within all of the production, transport, and storage processes increases transparency in your fab; determine where your lots are located at any time. Activities that do not create value, such as searching and travel time, can be reduced in this way.
Benefits:
Cleanroom class ISO 3 / US FED 1 compliant
Seamless tracking and tracing for production lots
Reduction of activities that do not create value
WiFi connection
Easy and secure