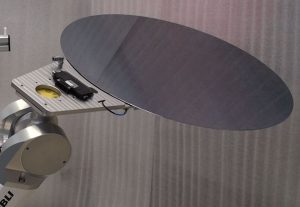 Wafer Gripper
The Wafer Gripper from Fabmatics handles single wafers in various sizes – from 100mm up to 450mm – without touching the front sides.
Single Wafer Handling
Fabmatics offers end effectors to grip the rear sides of 4-inch (100 mm) to 18-inch (450 mm) wafers. Solutions for gripping the edges of 12-inch (300 mm) and 18-inch wafers are also available.