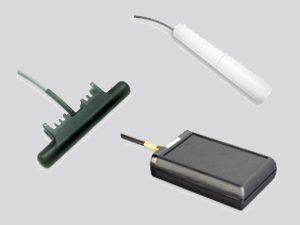 RFID accessories
Our RFID accessories provide first-class quality components for completing, expanding and modernising your existing RFID system and tailor-made individual parts for your special Needs.
Product information
Extras for RFID communication
LF antennas:
ANT-10-100E
ANT-08-65E
ANT-04-35E
HF antennas:
ANT-HF-SMA-40×70
ANT-HF-SMA-25
ANT-HF-87-54ESP1200
(incl. trailing cable)
Special antennas or antenna development are available upon request.
Display:
140 x 16 dpi, two-part VF display
Mount:
Cables:
OEM-POW-M
OEM-POW-OPEN
CABLE-CAN-SER
CABLE-ETH
CAN-Terminator
CABLE-SER