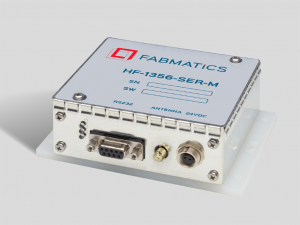 RFID Reader HF-1356-SER
The HF Reader enables secure, fast identification of products and production lots equipped with industry-standard ISO15693 Transponders.
Product information
RFID read/write device for the high-frequency range of 13.56 MHz. Includes serial interface for convenient connection with nearly any type of production equipment.
This compact reader is particularly suitable for the use in production equipment featuring only one or very few identification positions (e.g. loadports). Communication with a superordinate system is achieved using ASCII or SECS protocol.
Features:
Compact design
Very low integration dimensions
Direct system connectivity