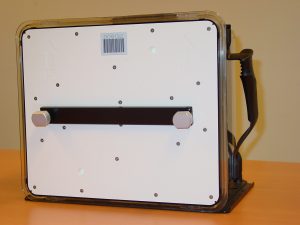 FOUPopener
FOUPopener is a manual Fabmatics tool to open and lock doors of 300mm Wafer FOUPs in a two-hand version.
Manual Opening Tool
FOUPopener is a simple tool for manually opening 300-mm wafer FOUPs. It requires two-handed operation.
Other support tools, e.g. to manually handle reticles (reticle grippers, reticle flippers), are also available.