Management
Dr. Roland Giesen and Dr. Andreas Purath direct the company with special attention to the needs of the customers.
"We set the standard for your company's success!
Meet your challenges with us. We will help you achieve your goals effectively with competence, vision and a systematic approach."
Dr. Roland Giesen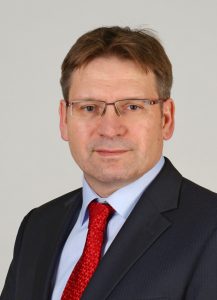 Dr. Roland Giesen was born in 1968. After completing his studies and doctorate at RWTH Aachen University, he began his professional career in 2000 at Infineon Technologies in Munich.
Afterwards he was responsible at Infineon Technologies Dresden, among other things, for the material cost reduction program as well as partial areas of production and central sourcing.
From 2008 to 2015 Dr. Roland Giesen worked for Applied Materials in international sourcing as well as in customer, supplier and service management.
In 2015 he moved to the Chemnitz-based technology company 3D-Micromac AG. As Chief Operating Officer he was responsible for Material Management, Project Management, Manufacturing and Assembly, Commissioning and Service of Laser Systems as well as Quality Management and Quality Assurance. In addition, Dr. Roland Giesen was appointed Managing Director of 3D-Micromac Laser Technology (Wuxi) Co., Ltd. in China in 2016.
As managing director of Fabmatics GmbH, Dr. Roland Giesen has been responsible for engineering, production preparation and manufacturing, customer service, quality management and purchasing since January 2019.
Dr. Andreas Purath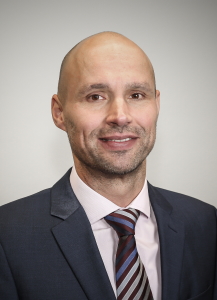 Born in Dresden in 1969, Dr. Andreas Purath studied and received his doctorate in inorganic chemistry at the University of Karlsruhe (TH).
He began his professional career in 2000 as a process engineer at Infineon in Dresden. A few years later, he gained extensive international experience as project manager for technology transfer to Taiwan and as program manager in the area of equipment strategy for Infineon's worldwide production sites, especially in Asia and the USA.
After a short stopover as Deputy Sales Manager Photovoltaics/Electronics at Jenoptik Automatisierungstechnik GmbH, he joined the globally operating medium-sized mechanical engineering company VON ARDENNE in 2010. There, as a member of the Executive Board, he was responsible for the business unit "Electronics and Advanced Applications" and the VON-ARDENNE spin-off "Enhanced Battery Solutions (EBSL)".
Dr. Andreas Purath has been a member of the Fabmatics management board since August 2020. He is responsible for strategy & innovation, controlling, sales & business development, marketing & communications, administration and project management.
Thomas Beeg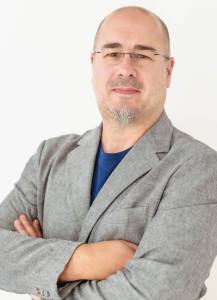 As a graduate engineer in industrial electronics, Thomas Beeg has over 25 years of experience in the semiconductor manufacturing industry. He focused his career on Equipment Engineering, Manufacturing Operations, Industrial Engineering and Factory Automation. He contributed his expertise in more than 20 Frontend FABs in Europe, Asia and the US. at companies such as Infineon/Qimonda and Globalfoundries.
Prior to joining Fabmatics, he worked as Director Factory Automation / Industrial Engineering for Wolfspeed's (formerly CREE) new 200mm Fab in New York State/USA. In this role, he was responsible for the concept, design, supplier sourcing, price negotiations, installation, commissioning and operational management of the fab.
Mr. Beeg has a strong passion for optimizing semiconductor FAB output and cycle time, applying advanced WIP flow management and automation technologies.
Since 2021 Thomas Beeg is CEO and Managing Director of Fabmatics USA Inc. He is based in Utica, New York (USA).