Our fields of corporate citizenship
We take our regional and social responsibility as a medium-sized company seriously. That is why we are committed to various charitable causes, especially in regional initiatives and institutions. Promoting our young talents is just as close to our hearts as supporting humanitarian aid campaigns and implementing sustainability projects.
Learn more about our charitable donations and sponsorship projects:
Promotion of young students | "Applied robotics" course of study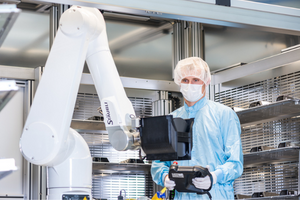 We are committed to ensuring that the future-oriented topic of "robotics" increasingly finds its way into the educational offerings of the local universities. We are convinced that applied robotics in particular is one of the most exciting courses of study out there. Here, crucial mechatronic knowledge can be taught in theory and practice. This opens up an attractive and broad range of careers in automation and robotics for young academics. In order to actively support this, we are working with both the Faculty of Mechanical Engineering at the Dresden University of Applied Sciences (HTW Dresden) and the Faculties of Computer Science, Electrical Engineering & Mechanical Engineering at the Dresden University of Technology (TU Dresden) to establish a master's degree program in "Applied Robotics" at the respective institutes.
---
Promotion of young students | TURAG e.V.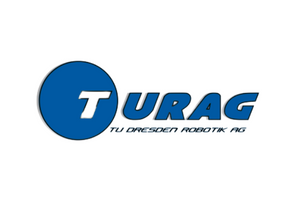 TURAG e.V. is a student robotics working group at Dresden University of Technology. Students from different years and disciplines design and construct autonomous robots in real teamwork and thus gain a lot of practical experience in addition to their studies. The group regularly participates in international competitions to compete with other robotics enthusiasts. Since this enthusiasm for robotics is in our blood, we are happy to support these highly motivated young, dedicated people in their endeavors.
Visit website
---
A playful way to promote young talents | FIRST® LEGO® League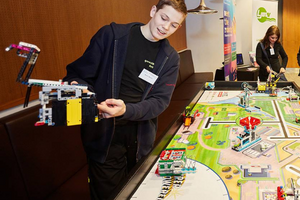 Fabmatics supports children and young people from Dresden and the surrounding area who are enthusiastic about technology in the regional competition of the FIRST® LEGO® League (FLL). The FIRST® LEGO® League is a worldwide competition in which children and young people between the ages of 6 and 16 creatively work on tasks with annually changing themes. In addition to teamwork and research presentations, this also involves the construction and programming of a robot made of LEGO. Fabmatics has been a proud member of the FIRST® LEGO® League family since 2022 and supports the regional competitions as a sponsor.
Visit website
---
Support for children and young people with cancer | Sonnenstrahl e. V.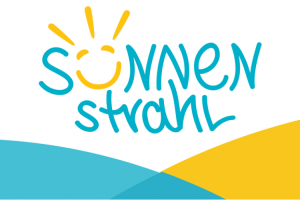 Sonnenstrahl e. V. Dresden is a donation-funded association that cares for children and adolescents with cancer and their families. Since 1990, it has been offering valuable services to affected families in close cooperation with the oncological children's ward at Dresden University Hospital. Supporting the important work of this organization has long been a matter close to our hearts. With annual donations, we help Sonnenstrahl e. V. to implement important projects such as active camps, support for siblings and much more.
Visit website
---
Sweet sponsorhip | Company bees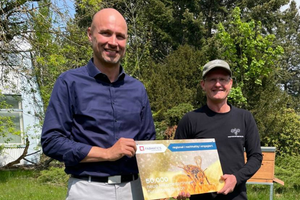 The company headquarters of Fabmatics GmbH is located in the green Dresden district of Klotzsche. So why not offer a home to a bee colony? Right next to our administration building is a wild meadow, which has been home to a busy bee colony since May 2022. In this way, we would like to make a small contribution to the preservation of biodiversity and help to mitigate bee mortality. The icing on the cake: Professionally harvested and bottled, the natural honey from our bee colony also sweetens our everyday Fabmatics life, because the yield is enough to give all our employees a jar of Fabmatics honey.
---
Sport promotion | Volleyball team SG Klotzsche e.V.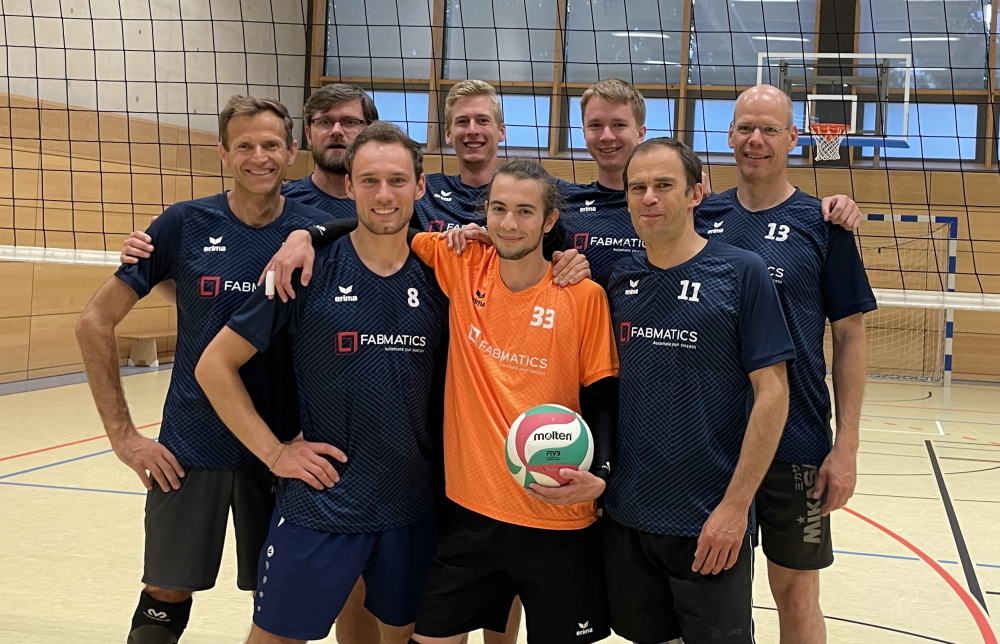 The Fabmatics headquarters is located in the Dresden district of Klotzsche. We sponsor the volleyball players of the SG Klotzsche e.V. and thus promote the sporting activities of athletes and citizens in the north of Dresden.
---
Humanitarian aid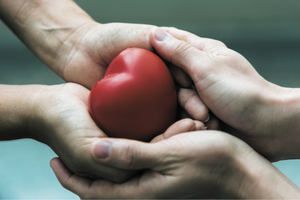 Whether in Germany or around the world – time and again, people find themselves in emergency situations through no fault of their own as a result of crises, natural disasters or conflicts. In such situations, monetary donations are an important means of providing humanitarian aid from afar in an unbureaucratic manner. This is why Fabmatics regularly donates to the victims of the flooding in the Ahr valley, the victims of the Ukraine conflict, and many more.
---
Our staff | Heart projects of our employees
Since 2023, we have also been supporting four charitable projects proposed by our employees. The project that receives a donation is ultimately decided by drawing lots. In 2023, the following projects were drawn:
rollimaus – Verein zur Förderung körperbehinderter und chronisch kranker Kinder und Jugendlicher e.V.
SpVgg Dresden-Löbtau 1893 e.V.