10.01.2022
No half-measures – Fabmatics and SICK are making mobile robots safe
Application report "Safe mobility in the clean room" from the SICK Sensor Blog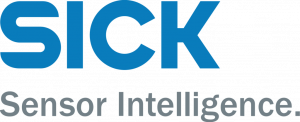 We have a longstanding, successful cooperation with the company SICK. The solutions of the manufacturer of sensors for factory, logistics and automation technology are integral components of our transport and handling solutions. Particularly with our free-moving HERO®FAB, safety laser scanners and photoelectric switches from SICK play a decisive role in the areas of safety and the positioning of the gripper.
While not always evident at first glance, they are the hidden "Heroes of safety" in the HERO®FAB. Thanks to the laser scanners from SICK, our mobile robots meet the most demanding safety requirments in the human-machine interaction, in addition to object safety. "Our various robots are, after all, transporting very valuable goods within the semiconductor production environment. It is therefore par for the course that each single one of our robots carries the value of a single family home 'on its shoulders" says Martin Däumler, Group Manager Product Development & System Integration at Fabmatics.
Read the entire article on "Safe mobility in the cleanroom" in the SICK Sensor Blog!