07.06.2023
Fabmatics at the REWE Team Challenge 2023
So many beaming faces, colorful shirts, so much excitement before the start and so many emotions five kilometers later when the finish line is reached down the red carpet in the Rudolf Harbig Stadium – that's what makes the REWE Team Challenge in Dresden so unique. 22,534 participants from almost 2,000 companies and institutions took part in the REWE Team Challenge in Dresden June 6, 2023.
Right in the thick of things – our Fabmatics runners
At Fabmatics, too, participation in the running event is always a fixed item on the calendar. Our Fabmatics runners – highly motivated and full of energy – put in their best effort! In total, we were represented by four teams, including "3 Engel für Udo", "Fabtastic Four", "FMX-Bande" and the "Full Metal Matics".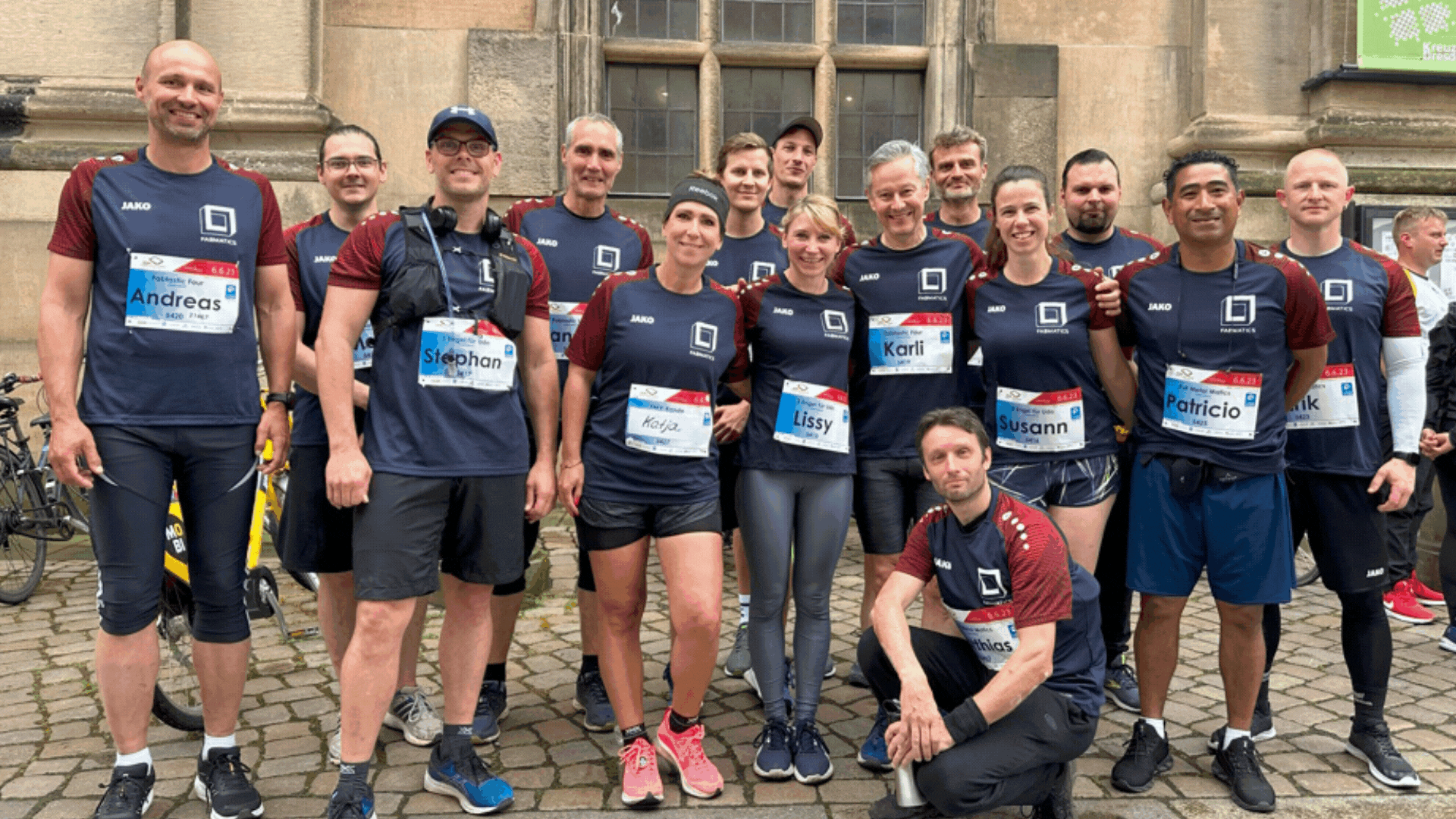 All runners completed the 5 km course in under 30 minutes! We salute and congratulate our athletes for this amazing performance, the team spirit and the great fun on and around the track!