04.06.2021
Webinar: The next big thing in Robotics? Robot Valley Saxony!
Join us on June 9, 2021 / 4 – 6 pm together with other players from the Robot Valley Saxony!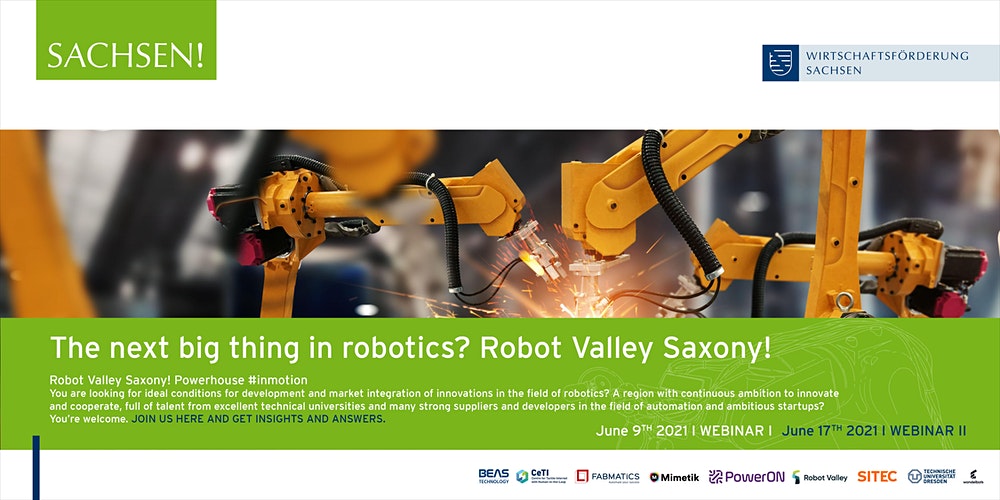 Have you heard about Robot Valley Saxony? We develop our automation solutions right in the middle of it: a region with continuous ambition to innovate and cooperate, full of talent from excellent technical universities and many strong suppliers and developers in the field of automation and ambitious startups.
Together with other players in the robotics field, our colleague Martin Däumler would like to take the opportunity and introduce you to this powerhouse region and how robotic solutions "made in Saxony" can impact your business! You can learn more about this event here.
When? June 9, 2021 / 4 – 6 pm
Where? Online
Register for free: https://robotvalleysaxony1.eventbrite.de