08.04.2022
Meet Fabmatics at the Advanced Semiconductor Manufacturing Conference (ASMC) 2022
The ASMC brings together manufacturers, equipment and materials suppliers, and academia to solve manufacturing challenges with innovative strategies and methodologies. Fabmatics is proudly sponsoring this event.
ASMC 2022 to Spotlight Advanced Semiconductor Manufacturing Excellence
Advanced semiconductor manufacturing topics ranging from yield management and metrology to new developments in improving post-pandemic manufacturing agility will come into sharp focus at SEMI Advanced Semiconductor Manufacturing Conference (ASMC 2022), May 2-5, 2022, in Saratoga Springs, New York.
More than 65 industry experts will gather to deliver 30 hours of technical presentations on the latest manufacturing strategies and methodologies.
Expected to draw hundreds of attendees from across the industry, the 33rd annual ASMC will feature discussions on
the global COVID-19 pandemic's impact on manufacturing leadership,
semiconductor market trends,
heterogenous integration and
quantum computing.
ASMC is the premier event for industry professionals to network and share insights into best practices for semiconductor manufacturing.
Meet Fabmatics at the ASMC 2022 – Let's automate your success!
Fabmatics is an experienced specialist for the automation of your material flows and handling processes. We have the unique competence to offer you complex automation, robotics and handling systems for the use under cleanroom conditions, from hardware and software, from consulting and development to production and installation to after sales service.
Thomas Beeg, Managing Director and CEO at Fabmatics USA Inc. will be attending the event and is looking forward to get in touch with you. Fabmatics is proudly sponsoring this event.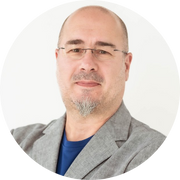 Thomas Beeg
Phone: +1 801 7480476
Event Details
Date: May 2 – 5, 2022
Where: The Saratoga Hilton, Saratoga Springs, NY 12866 USA