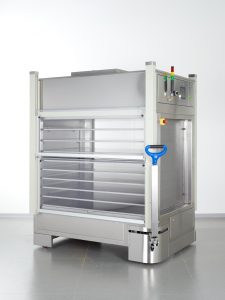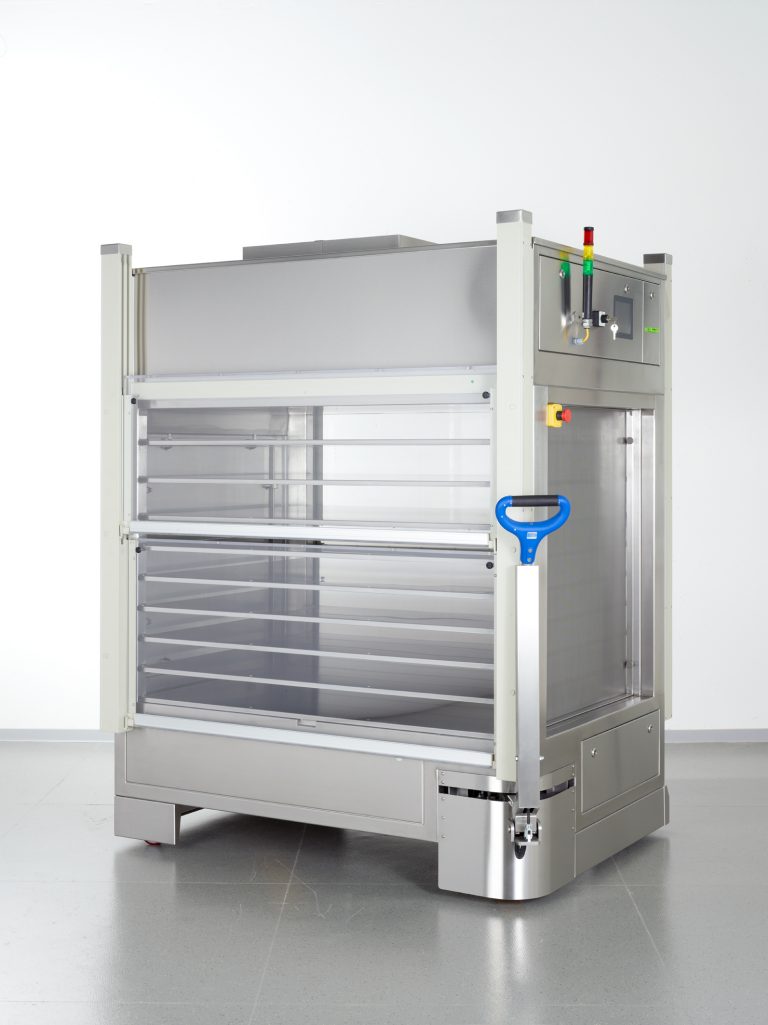 Smart Cart
The battery-operated cleanroom transport trolley for high payloads provides maximum agility to clean or highly clean environments with limited space conditions.
Mobile in even the smallest room
The Fabmatics Smart Cart is our solution for an independent mobile transport system in cleanrooms. The battery-operated, stainless steel transport trolley is a reliable partner for the logistical challenges presented by semiconductor fabs, the solar segment, by pharma companies, and many other industries that place extreme importance on security and cleanliness.
Especially in case of limited space conditions, the smart cart proves itself as an agile and easily operated means of transport with high load capacity. The built-in filter also ensures that the load always remains in a clean environment during transport.
Features:
Intelligent controls with multi-functional grip
High agility due to the sophisticated servo control system
Stageless speed controls for forward and reverse operation, adjustable to any application
Load area 100% filtered
Load volume up to 500 kg/1,102 lbs
Connection to MES via WiFi