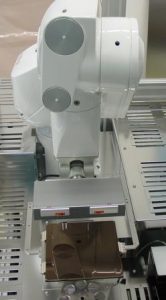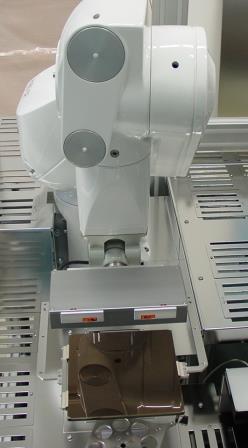 Mini Reticle Sorter 152/6,35
Automated box handling for reticle loading and unloading from and into SMIF pods.
Automated Reticle Loading
The MRS enables fully automatic loading and unloading of reticles from and into reticle SMIF pods. With the options provided by HOYA box handling and DMS box handling, it covers a wide range of uses. An integrated, flexible reticle gripper and the reticle flip, reticle rotation, reticle inspection and pellicle recognition functions round off the Mini Reticle Sorter.
Specifications
| | |
| --- | --- |
| Reticle size | 152 x 152 x 6.35 mm |
| Size of base module: | 1,000 x 1,000 x 2290 mm |
| Weight: | 350 kg |
| Clean-room category: | ISO 1 |
| Handling of robot radius: | 600 mm |
| Handling time | 120 seconds (adjustable): Reticle transfer from loading port to image recording system, pellicle or edge detection, visual inspection of the reticle, fully automatic reticle rotation and reticle flip. |
| Interface: | SECS/GEM; GUI |