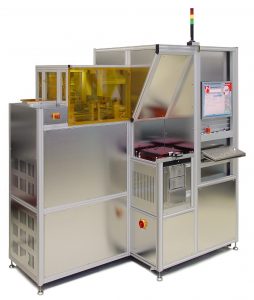 Pellicle Dismounting Tool
This Pellicle Dismounting Tool removes pellicles from reticles automatically and protects reticle masks.
Reticle Protecting System
Two tools are available when it comes to removing pellicles from reticles in the semiconductor industry: The "semi-automatic" and "fully automatic" pellicle dismounting tool. With controlled temperature, time and power, pellicles are removed from the reticle, placing particular emphasis on ensuring no glue residue is left behind.